Login Required Available Courses Login Page Forgotten Password Contact Us
course coordinators Manage My Courses

Course Details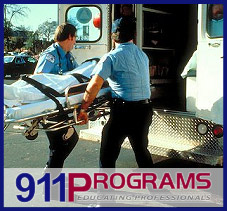 Paramedic (not currently being offered)
Pre-requisites:
Current RI EMT (EMT-Basic) or higher
BCI (Students will need to obtain a BCI check upon entering the program. If you have questions or concerns about this, contact the admissions office at 773-7716)
Immunization records (Students will need documentation of full immunization to participate. Specific information about the requriements can be obtained during orientation).
Applicants should have some field experience as an EMS provider.
Entrance exam and interview (applicants will be required to take a written EMT test to determine baseline knowledge and also attend an oral interview to determine suitability for this program)
Tuition Includes:
Tuition, uniform shirt, lab & clinical fees, ACLS, and access to the online classroom ALL INCLUDED IN TUITION. $6500 tuiton is for 2014 only to introduce our new paramedic format. The next course will be priced approximately 50% higher.
We are so confident in our program graduates that as of April 2014, 911Programs is offering a 100% money-back guarantee on your tuition if you cannot pass the NREMT Exam. If you would like more details, inquire by email or phone.
NREMT Exam pass rates for our Paramedic graduates:
2008: 40% first time (national average 61%), 100% by third time (national average 79%)

2009: 100% first time (national average 70%)

2010: (no students completed tesing in this year)

2011: 100% first time (national average 69%)
Next Courses
Dates: To be announced
Did you find what you were looking for?
If you are interested in Paramedic (not currently being offered) and are either unable to attend any of the current courses or there are none scheduled at this time, add your name to the waiting list.


Course Information
This program has been re-built from the ground up to meet the growing educational needs of the modern paramedic. This course will be taught by physicians, nurses, and paramedics with high degrees of clinical experience only. This is an intense course designed for EMS professionals who are capable of serious commitment. Applicants will be required to submit a letter of intent including all relevant education experiences and EMS experience. Select candidates will be contacted for a personal interview with the Program Director, Clinical Coordinator, and Student Services Advisor to determine eligibility for entrance into the program. Strict polices regarding attendance, attire, and conduct should be expected. Comprehensive information delivered by highly experienced clinicians in an academic environment is what students can expect. In addition, labs will include many clinical procedures including:
Airway Management: airway opening, suction, ventilation, adjuncts, EOA, DLA, LMA, LTA, OEI, digital intubation, nasal intubation (blind and facilitated), needle and sugical cricothyrotomy (pig lab), commercial cric
Vascular Access: peripheral venous access, jugular venous access, central line management, intraosseaous, intro to phlebotomy, fingerstick glucose analysis
Medication Administration: PO, PR, IM, SC, SL/buccal, inhalation, ET, IV bolus, IV infusion, RSI, math for medication
Cardiovascular Skills: defibrillation, cardioversion, external pacing, 12-lead interpretation, static cardiology, dynamic cardiology (medical and trauma), CPR, pericardiocentesis, thoracentesis management
History and Physical Examination: vital signs including heart and lung sounds, history taking, advanced physical examination techniques, aggressive trauma assessment, advanced abdominal exam (Rosving's sign, McBurney's sign, Psoas sign, Obturator sign), cranial nerve assessment and reflexes
Trauma Management: supine and seated spine immobilization, traction splinting, shock management, advanced hemorrhage control techniques, wound care, sterile technique and sterile dressing changes, and safe patient lifting techniques (taught by a physical therapist)
Approximately 50% of the didactic portion is in the laboratory and some of that will be conducted in our Sim Lab with a high-fidelity manikin providing a realistic experience with computer-aided feedback and video review.