Login Required Available Courses Login Page Forgotten Password Contact Us
course coordinators Manage My Courses

Course Details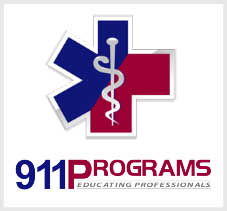 EMT Basic/Cardiac Refresher
Tuition Includes:
911Programs understandst that most EMS providers work long hours - often at more than one place of employment. Busy schedules such as these make it difficult if not impossible to attend refresher training. Beginning February 1, 2014, 911Programs is offering an "Anytime Refresher" (any time the office is open). We have EMS instructors on staff daily. If you need an EMT or EMT-Cardiac refresher, contact the office to set up appointments. At least 24 hours advance notice is required. Tuition payable by cash, check, money order, cashiers check, paypal, or credit card.
Note: The current model for recertification of EMS licensure in Rhode Island is to follow the National Core Competency Program of the NREMT. This information is available on the NREMT website (www.nremt.org). In summary, EMTs must complete 40 hours of training in 3 content categories (20 hours of national-selected content, 10 hours of state/local - selected content, and 10 hours of individual-selected content). Advanced EMTs (AEMTs) must complete 50 hours (25 , 12.5, and 12.5 respectively). RI EMT-Cs must complete the AEMT portion then complete and ALS portion of approximately 12 hours.
Basic Refresher Tuition: $300
AEMT Refresher Tuition: $360
Cardiac Refresher Tuition: $600 (AEMT portion of $360 plus an additional $240)
Next Courses
| Course Number | Course Type | Tuition | Location | Starts | | |
| --- | --- | --- | --- | --- | --- | --- |
Did you find what you were looking for?
If you are interested in EMT Basic/Cardiac Refresher and are either unable to attend any of the current courses or there are none scheduled at this time, add your name to the waiting list.


Course Information
Rhode EMT and EMT-C licenses expire on December 31st of each year. Consequently, this refresher ends on November 30th and Certificates are printed on the next business day for students who complete the course. By supplying certificates on December 1st (or the first business day following November 30th), it ensures that the student has a full month to apply for license renewal. If a student demonstrates a need to have a certificate issued sooner, that can be arranged.