Login Required Available Courses Login Page Forgotten Password Contact Us
course coordinators Manage My Courses

Course Details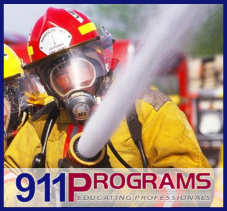 Fire Seminar: View from the Street (May 16, 2014)
Pre-requisites:
There are no pre-requisites to attend this seminar.
Tuition Includes:
Cost of the seminar is $100 which includes lunch. After May 2d, the cost is $130 per attendee.
Please note, this seminar must be paid for at time of enrollment.
Next Courses
Dates: To be announced
Did you find what you were looking for?
If you are interested in Fire Seminar: View from the Street (May 16, 2014) and are either unable to attend any of the current courses or there are none scheduled at this time, add your name to the waiting list.


Course Information
View From The Street – The First Twenty Minutes
It's the middle of the night. Your pager goes off -- reporting smoke from a dwelling in a remote area of town. What runs through your mind as you rush to get to the scene? What information have you gathered? If you arrive first, what actions will you take to establish safe and effective operational tactics? This interactive program is designed to permit the students to place themselves in the role of the incident commander discussing fire ground operations based on information gathered from the transmission of the alarm. What could/should you rely on if you are unable to obtain the information you need to make safe/sound operational decisions? What are the critical actions you can take to avoid some of the pitfalls which occur during the first twenty minutes of an operation?
View From The Street – Residential and Multi Family Dwellings
Chiefs Richardson and Blatus lead an in depth discussion focusing on operational tactics and procedures at several types of residential and multiple dwelling fires. Construction hazards, operational difficulties, and tactical decisions will be explored and reviewed with an emphasis on the types of information the Incident Commander needs from the firefighters on the "inside". This class is a comprehensive review of decisions which face firefighters when operating in both old and new types of residential construction.
Each presentation is 2 1/2 + hours followed by questions etc.