Login Required Available Courses Login Page Forgotten Password Contact Us
course coordinators Manage My Courses

Course Details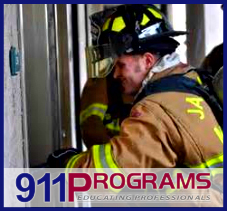 Fire Seminar: Forcible Entry (May 17, 2014)
Pre-requisites:
There are no pre-requisites to take this seminar.
Tuition Includes:
Cost of the seminar is $150 which includes lunch. After May 2d, the cost is $175 per attendee.
Please note, this seminar must be paid for at time of enrollment.
Next Courses
Dates: To be announced
Did you find what you were looking for?
If you are interested in Fire Seminar: Forcible Entry (May 17, 2014) and are either unable to attend any of the current courses or there are none scheduled at this time, add your name to the waiting list.


Course Information
There is no better way to learn a skill than hands-on training!
"FORCE THE DOOR"
A short presentation will introduce students to Forcible Entry in both Residential and Commercial settings. The Hands–On portion will cover forcing actual steel doors, using conventional forcible entry techniques. All skills taught are based on tried and true methods of forcing doors with "The Irons", as well as a few "Tricks of the Trade" that will help you hone your Forcible Entry skills.
Topics Include:
Door and lock size-up
Proper tool placement
Inward/Outward-swinging doors
A comprehensive understanding of the "gap" method
Forcing doors in limited visibility
Using power saws to cut Pad Locks, Window Bars and bulkhead doors
Through the lock Forcible Entry
This full day class will allow each student to force, cut and pull multiple locks. Every student will get a number of evolutions ensuring a level of proficiency.
8 Hours of Hands-On Forcible Entry
Certificate of Attendance