Login Required Available Courses Login Page Forgotten Password Contact Us
course coordinators Manage My Courses

Course Details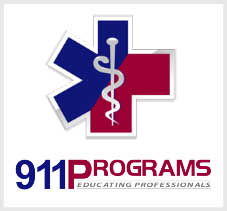 Fire Officer Prep - Norman
Tuition Includes:
Next Courses
| Course Number | Course Type | Tuition | Location | Starts | | |
| --- | --- | --- | --- | --- | --- | --- |
Did you find what you were looking for?
If you are interested in Fire Officer Prep - Norman and are either unable to attend any of the current courses or there are none scheduled at this time, add your name to the waiting list.


Course Information
Are you ready to take the next step to become a Lieutenant, Captain or Chief Officer? Excel past your competition with our new company officer prep class. With a comprehensive 9-week program focusing on the Fire Officers Handbook of Tactics by Chief John Norman, you will have the confidence to master the test. Taught by highly experienced local fire officers, you will learn not only the important content but valuable test taking strategies including how to break down multiple choice questions.

The promotional testing process is very competitive. One question can determine the difference between promotion or waiting until the next exam. Gain the competitive edge by learning from Battalion Chief Jeffery Varone... Providence FD, Chief John McKenna East Greenwich (Ret), Capt. Eric Norberg West Warwick FD, and Lt. Tom Bradley Warwick FD. Each instructor has mastered the exam content on their individual promotional exams. Each instructor will provide you with their unique "study tips & tricks" to help you score at "the top of the list".

Classes begin on January 27 and runs to April 7.

All classes are held on Tuesday nights at 6PM at our Warwick RI location. 175 Metro Center Blvd. Warwick RI

No class February 17 - School Vacation week,
No Class March 17 St. Patrick's Day