Login Required Available Courses Login Page Forgotten Password Contact Us
course coordinators Manage My Courses

Course Details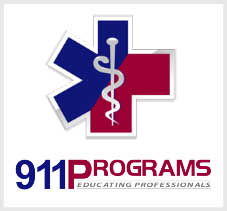 Fire Conference Spring 2015
Tuition Includes:
Day 1: April 30th
House on the Hill: Fighting fires in buildings that have geographical challenges can test our operational abilities on many fronts. Limited access for apparatus, challenging size-up, and proper attack line placement are just a few of the engine company's crucial tasks. The truck companies will meet with a multitude of responsibilities as well. Apparatus placement on a steep grade plays a huge part in the aerial operation, placing stable ground ladders on uneven grades, or just how precarious access can be in general. Lastly, the all-encompassing importance of coordinated ventilation will be outlined in detail. While all of these situations exist across any fireground, they are amplified when there may be many levels below grade and without access, such as a 2-story single family dwelling in the front that transverses to a 5-stroy structure in the rear. Couple that with no access and the possibility of basement-related tactics, the snowballing effect can be devastating - essentially driving the need for escape systems, survival knowledge, and the need to hone our skills. Whether you are in Pittsburgh, San Francisco, Providence, or anywhere in between, the probablility exists that you may have "The House on the Hill."
"Combat Ready Fireground Survival" " The fireground can be a very dramatic scene. Approaching it with a "Combat Ready" philosophy empowers a mindset that will reflect in our attitude, performance, and professional being. Unfortunately there will be shortfalls that slip through the cracks. The trick to avoiding unnecessary injury is to not only reduce the chance of "error creep" but also be able to adapt and overcome when it happens. In this program, we will NOT skate around the fact that our own actions often contribute to survival in these situations. Here are a few examples that stand out and will be explained in detail:
The lack of realistic training
Misinterpretation and combating of specific fire behavior
Real-world air management
Minimal staffing realities
And and all-out war on complacency!
"First due Engine Company at Technical Rescue Incidents"
As the first due company arriving on the scene of a Technical Rescue, your initial decisions will dictate the outcome of how the incident is handled. The fire service has always had technical rescue events though they may not be classified as such. We will discuss the value of a good size up, identifying the appropriate resources needed, initial scene recon and scene stabilization.
Day 2: May 1st
HANDS ON SEMINAR: Elevator Rescue and Emergencies
Firefighters are dispatched regularly to Elevator Rescue / Emergencies which could be anything from the common removal of occupants from a stalled elevator car to the extrication of a person trapped or entangled within the elevators mechanisms themselves. This hands on course will focus on the safe removal of occupants from stalled elevators utilizing access keys and poling devices while also highlighting tool selection, access options, and the importances of power disconnect and lock out-tag out procedures for the two most common types elevators which are electric traction and hydraulic. Class is Limited to 16 Participants.
Next Courses
| Course Number | Course Type | Tuition | Location | Starts | | |
| --- | --- | --- | --- | --- | --- | --- |
Did you find what you were looking for?
If you are interested in Fire Conference Spring 2015 and are either unable to attend any of the current courses or there are none scheduled at this time, add your name to the waiting list.


Course Information