Login Required Available Courses Login Page Forgotten Password Contact Us
course coordinators Manage My Courses

Course Details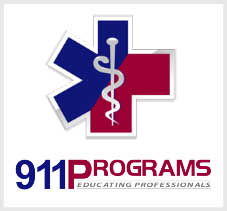 AEMT - Cardiac
Pre-requisites:
Must be a certified EMT or licensed as an EMT in any state.
Tuition Includes:
Tuition includes:
Books
Lab and clinical fees
ACLS
PALS
Uniform shirt
Access to Online Classroom Manager
Acess to Computer Testing Center
NREMT Test Prep Classes
Tuition does not include non-refundable $50 application fee.
Students will be required to purchase/obtain the following materials at their own expense:
Blue EMT style pants (we can order them for you if you prefer)
Black shoes, boots, or sneakers
Study materials as needed (notebooks, writing materials)
A wristwatch for taking vital signs
A penlight (we sell them for $1 if needed)
Trauma shears (we sell them for $2)
Students may purchase the following additional items if desired
Firefighter-style "job shirt" (sweatshirt) embroidered with school logo on front and heat-pressed logo on back $80
Baseball cap with school logo (several styles/colors) $25-30
Extra uniform shirt $25
Binder with all handouts printed $40
Next Courses
| Course Number | Course Type | Tuition | Location | Starts | | |
| --- | --- | --- | --- | --- | --- | --- |
Did you find what you were looking for?
If you are interested in AEMT - Cardiac and are either unable to attend any of the current courses or there are none scheduled at this time, add your name to the waiting list.


Course Information
Course is delivered in two semesters:
Semester 1: AEMT module
16 Weeks
Meets Monday, Wednesdays, and Fridays 6-10pm
Break to complete NREMT Testing
Semester 2: RI EMT-C module
13-15 Weeks
Meets Monday, Wednesdays, and Fridays for 6-10pm